5 Ways to Enjoy Your Thanksgiving (and still feel good the day after)
The big eventful day is just around the corner! No, not Christmas – although it's great to receive presents – I'm talking about an even greater event where we can eat tons of delicious, finger licking good food, without being judged as sloppy pigs 😉
As a fitness enthusiast, I believe in leading a healthy life with moderate, high-quality food. But then again, I am human, and for sanity sake, it is okay to splurge on special occasions, and Thanksgiving is definitely one of those moments.
But what if, you have been working really hard on maintaining your healthy weight, and/or working on your body transformation? Well, the good news is, I have 5 tips to help you to stay on track.
Earn your Food!
Studies have shown that our bodies metabolize food, especially carbs, after a workout. So before you gobble down a big plate of turkey with thick gravy and stuffing, it is a good idea to spend the earlier part of the day by being active.
There are a lot of traditional activities that you can do the morning of Thanksgiving such as the "Turkey Trot", or a friendly game of football. It is understandable that everyone is at a different fitness level, so not everyone can run long distance, play football, do P90X, Insanity, Crossfit or hit the old Muscle Beach for a callisthenic workout. Do whatever is comfortable for you – just get active.
Aftermath Indigestion
Many many moons ago, during my birthday, a few friends and I went to Beverly Hill's Benihana for good ol' Japanese steak Teppanyaki. We were so stuffed and at the end, when the server offered us some Green Tea, we tried to decline, but she insisted that it will help with proper food digestion.
Green tea may benefit digestion and nutrition by providing vitamins important to the body, such as vitamins B, C and E. The high antioxidant effect of green tea may be the reason for any digestive effects, because antioxidants help cells in the body function more efficiently and help clear waste. Not to mention that it has cancer-fighting properties as well.
More here: Can Green Tea Help Digestion?
Eat a variety of food
While PizzaHut has a $10 dinner box deal that consists of greasy carbs & fat (pizza), more greasy carbs & fat (breadsticks) and what do you know, even more greasy carbs and fat (cinnamon sticks), it is obvious that the infamous dinner box is not a proper meal.
Do not just go for the Turkey and the pumpkin pie. Have a variety of natural food and make sure that your plate has some color on it – no, Trix doesnt count. It has to be natural color 😉
Hangover?
It is very common for adults to consume alcoholic beverages, especially wine, to go with their traditional Thanksgiving dinner. While having fun, many often forget to stick with 1-2 drinks and might indulge themselves with a lot of alcohol.
If you find yourself waking up with a hangover the next day, dont forget that P90X Recovery Formula is a great hangover remedy – sworn by many after a night of heavy party. If you do not like the high sugar in P90X Recovery Formula, go with a healthier option like Shakeology. The superfood and vitamins in it, will help to rehydrate your body with essential nutrients.
Enjoy this cute kitties video with Shakeology…..

Don't be a Zombie
In 2012, it's inevitable to find tablets, smart phones, iPods, etc in any house. Spend the day focusing on the PRESENT time and interact with real people, instead of the online people you know on Facebook, Twitter etc. Dont worry, the world will still go around if you unplugged from technology for 1 day. Spend quality time with your family and cherish the moment. Not only is this good for the family bonding, it is good for the soul, which will improve your overall health.
At the end, Thanksgiving is a time for you to reflect on your life and find reasons to be thankful. Often, we take things for granted and always focus on things that we dont have. While we are sitting at a table full of food, dont forget that some of our friends on the east coast are still recovering from storm Sandy.
Be thankful 🙂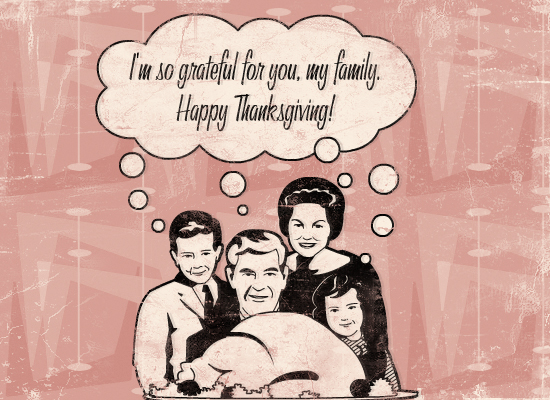 Comments
comments